MAC x Rossy de Palma collection launches Oct 5th
Just when you thought you've seen all of the best beauty launches for fall, here comes MAC Cosmetics to sweep the competition. Actress and one of the world's most coveted muses, Rossy de Palma joined forces with the brand to create a collection that is artistically electrifying. Red glitter and vibrant hues are what makes this a standout for fall.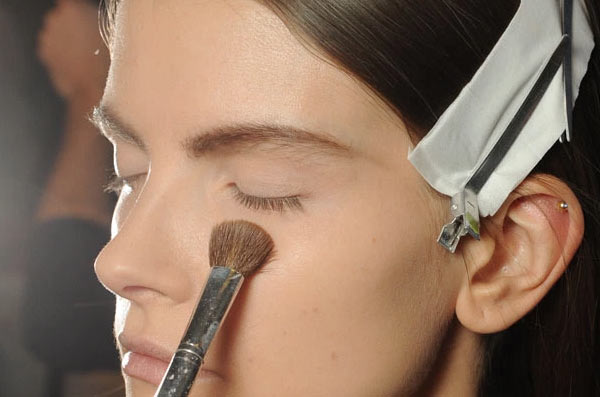 5 rules to getting rid of dark undereye circles
Celeb makeup artist James Vincent has 5 rules to follow when correcting dark circles: 
1. Use less concealer by applying it after foundation.
2. Use a concealer with an undertone that is opposite to the color of your discoloration. Yellow concealers tend to make dark circles look grey. Most of us need peachy-toned concealers.   
3. A darker concealer will help puffy undereye bag look less noticeable. 
4. If you have deep lines, use a lighter concealer. 
5. Don't apply too much concealer. Only apply it where the discoloration appears. 
Explorer makeup artist Claire Xiong just tried out Rihanna's Fenty Beauty line. Get her first impressions on the foundation and that gold highlighter everyone is raving about!