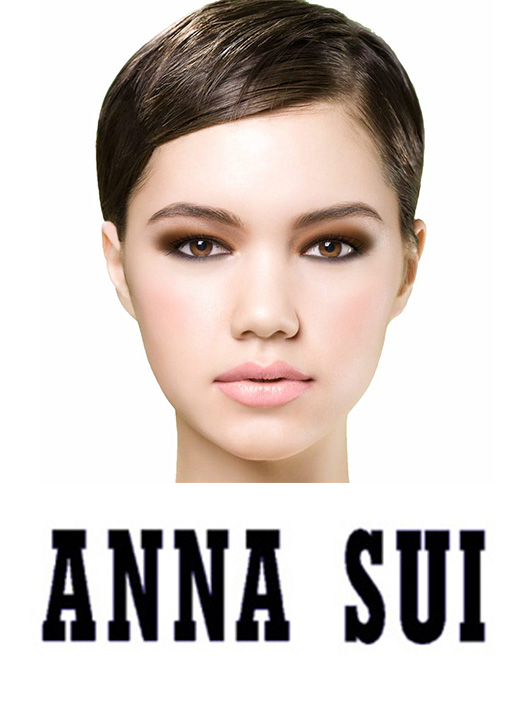 "Keeping your palette to a single color group is always a winner. Take for example these terra cotta lids done to frame your eyes. For a fresh and feminine option, keep the dusting of brownish apricots light and ethereal. With a touch of orange, it'll anchor all the warmth with a cool girly edge." 
- Jocelyn Zayco, Anna Sui Cosmetics National Makeup Artist 
Learn how to recreate Anna Sui's smoky look!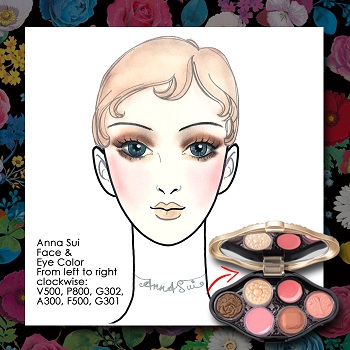 1. First use the F500 to create the base of the smoky eye. 
2. Use V500 to intensify the tone by adding it on top of the F500. You can also smudge it underneath the eye. 
3. Add P800 on the inner corner of the lid and also on your tear ducts as an accent.  
4. Apply face color on apple of the cheeks and Lip Rouge Pen 700 on the lips.
You can visit the Official Anna Sui store at:
484 Broome Street
New York, New York 10013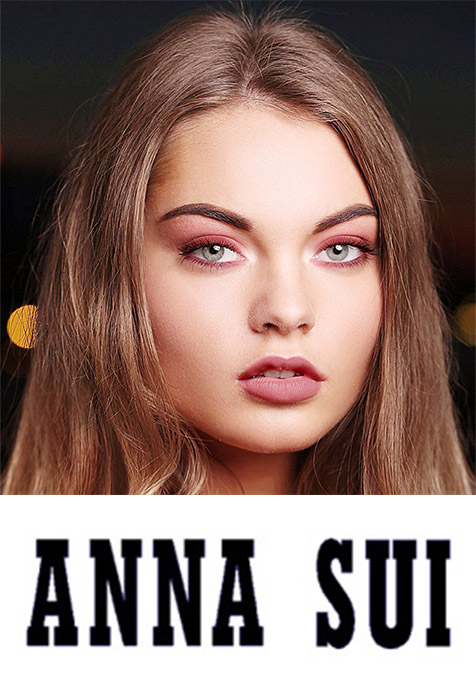 Rouge Rebellion by Anna Sui Cosmetics
For Spring 2017, my inspiration was American Folk Art. There is always an underlying spirit of pop-culture Americana behind everything I do – and for this season I particularly wanted to revisit my roots and celebrate that.
Suggested looks from another artist

"This look is great for night and day! It has that romantic glow that can be worn at any occasion!"