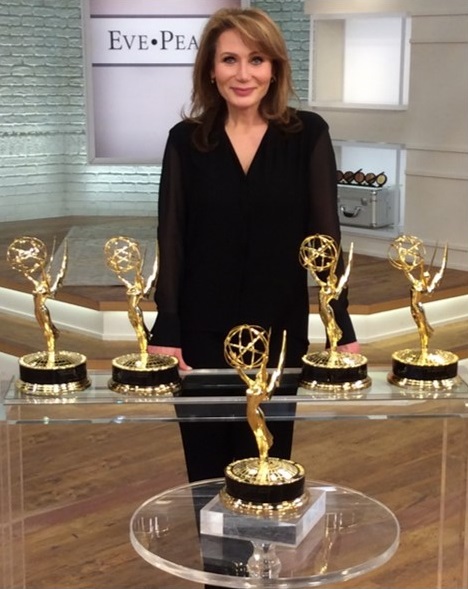 Eve is a 5-Time Emmy Award Winner, Author and Authority on Beauty. A leader in the industry with two decades of experience as a makeup professional in television, film, theatre and print.
An innovator in simple beauty solutions, Eve continues to develop EVE PEARL Beauty Brands. Creating skincare cosmetics with immediate results and lasting benefits. Setting the standards and trends in global beauty.
Eve's book, 'Plastic Surgery without the Surgery, The Miracle of Makeup Techniques', is a cult favorite and "must have" for beauty insight!
Her work includes NBC's Today show, ABC's The View, Good Morning America and The Academy Awards, to name a few. Her work with celebrities and products used include Angelina Jolie, Bruce Willis, Kelly Ripa, Clintons, the Bushes, the Obamas, and more.
"My products and tools are all designed to work together. For faster more effective results. To simplify our lives. That's what EVE PEARL is all about.�/p>
Suggested looks from another artist