Discover the story and inspiration.
"I love this look for those nights when you don't want to overdue your makeup but want to change it up at the same time. The Forest green shadow compliments brown eyes and gives it a nice finishing touch to help make your eyes "pop"!"
Learn how to recreate Natalie's sultry look!

"This glam is a statement look, with lashes so extreme, you'll have all eyes on you!"
Suggested looks from another artist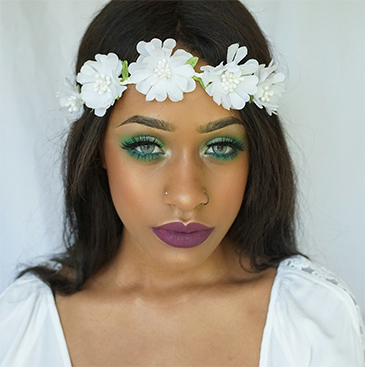 "I wanted to create a look that reflected the beautiful Orchid flowers Spring bloomed. It's fresh..."