Discover the story and inspiration!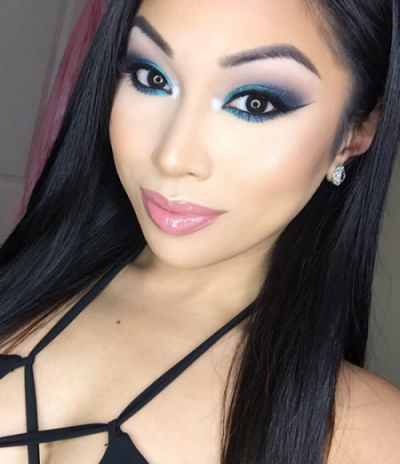 I chose to go for a vibrant blue eye look perfect for the Spring time. It's both bold and beautiful. I love the eyeshadow palette itself because it's inspired by Spring florals.
Watch Leina's video tutorial on how to create this gorgeous blue eyed look with a light pop of pink on the lips!
Suggested looks from another artist