Discover the story and inspiration.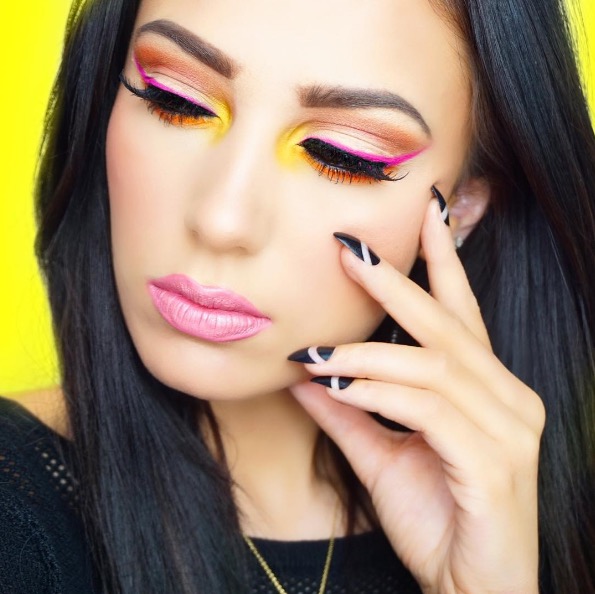 I wanted to use these bright neon liner and neon eyeshadows because I personally love them, and I think they are perfect for the upcoming summer!
Watch Victoria's video tutorial on how to recreate this fun sunrise makeup look!

This bright look was created by Victoria Lyn, a makeup artist and creator of...
Suggested looks from another artist

"This dark, sultry lip and defined winged eyeliner is perfect for autumn!"