Discover the story and inspiration!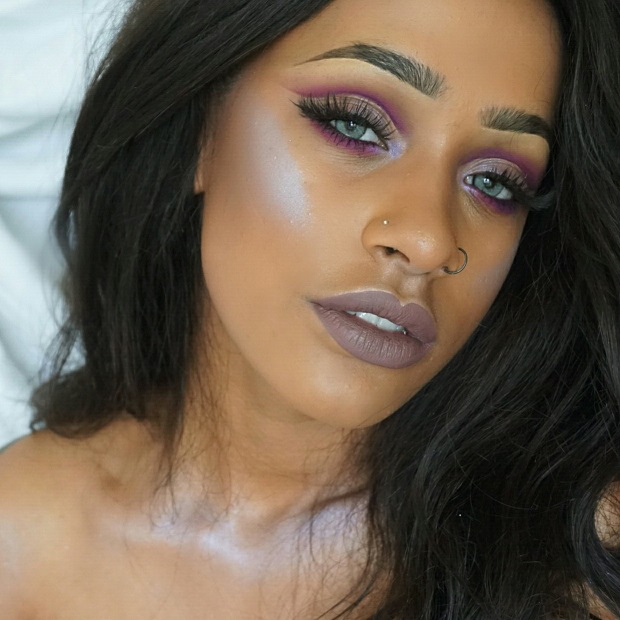 Cut creases are trending all throughout the beauty industry! Purple hues compliment every eye color and definitely make a statement.  
Start by taking a small angled brush to trace where you want your cut crease to begin by using a medium toned purple eyeshadow, take a pencil brush and blend upwards over the line you traced using a fuchsia pink eyeshadow, keep alternating between the two eyeshadows to create depth to your crease, add a deep grape eyeshadow to line the bottom, take a baby pink eyeshadow to blend the edges, clean up the underside of your crease using a concealer/eyeshadow base and set with an iridescent purple eyeshadow.

"Who says you can't pair a bold eye look with bold lips too?"
Suggested looks from another artist