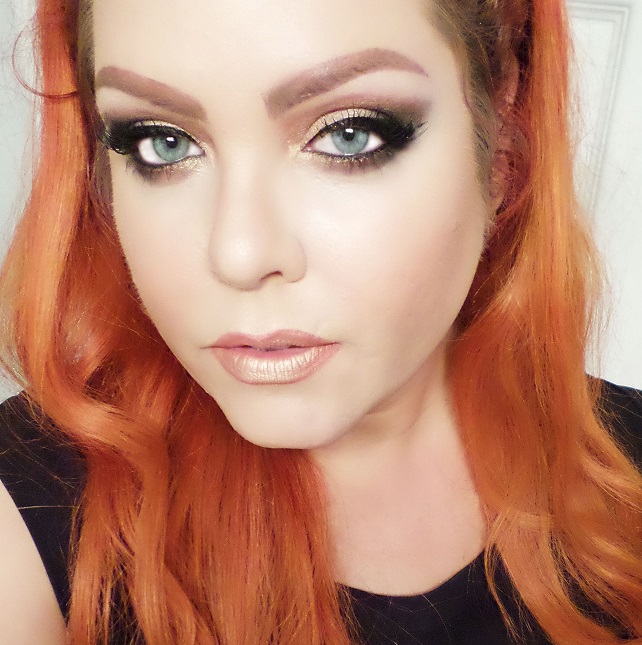 Our very own makeup artist Krista McAulay has created a look that is perfect for night time, a date night, or if you're like her and absolutely love getting dolled up, its totally fine for the day!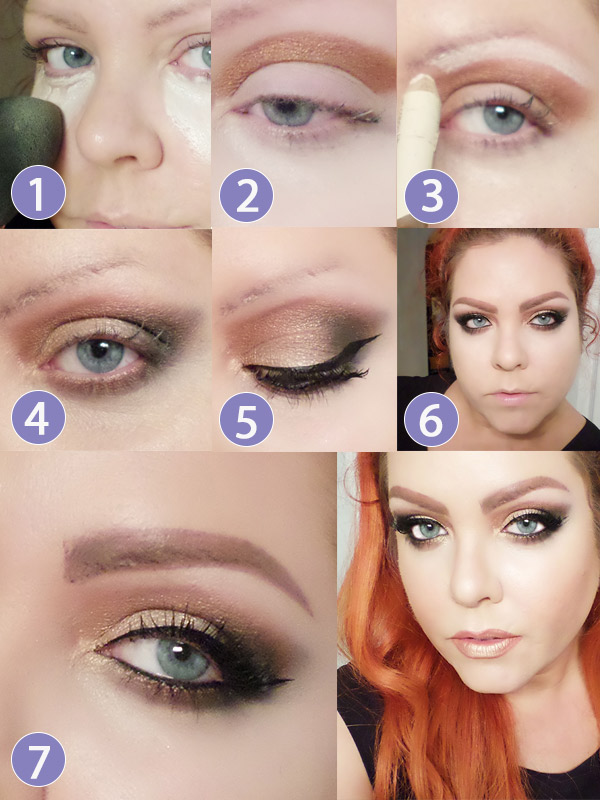 With the Kat Von D Concealer Crème in Light 1 and a Beautyblender sponge, I applied this on the under eye area to add brightness.
Using the Mario palette, I dipped a small pencil brush into the shade "Muse" and created a dark crease line.
I blended the dark crease color with a MAC 222 brush, and applied Benefit Cosmetics High Brow under my eyebrow to smooth out the blend.
On the bottom lid, I applied shade "5th Ave" from the Mario palette. I then applied the dark shade "Claudia" to the outer 'v' of my eyes with the pencil brush, and used MAC 221 to blend it out. After wiping the pencil brush clean, I dipped into the Mario palette shade NYC and applied it to the bottom lash line.
I applied the Benefit Cosmetics Magic Ink liquid liner to the upper lid, then applied NYX's Tres Jolie Jet Black eyeliner to my lower waterline. I applied one coat of Benefit's Roller Lash to upper and lower eyelids.
filled in my brows, then applied the E.l.f. Everyday Lash Collection's corner lashes.
The eyes are finished! To add a little bit of sparkle, I dipped my pencil brush into 5th Ave and tapped it into the inner corners of my eyes.
The final look was topped off with Milani's Awakening Rose blush and the Kardashian Beauty Intimate Spotlight highlighter in Burnish. For the lips, I applied the NYX Matte lip liner in Soft Spoken, Smashbox's Always On Liquid Lipstick in Driver's Seat with the 5th Ave eyeshadow color brushed across the lips to create a metallic shimmer.
Suggested looks from another artist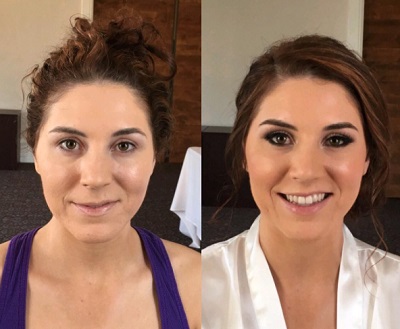 Get ready for your big day with this stunning look!