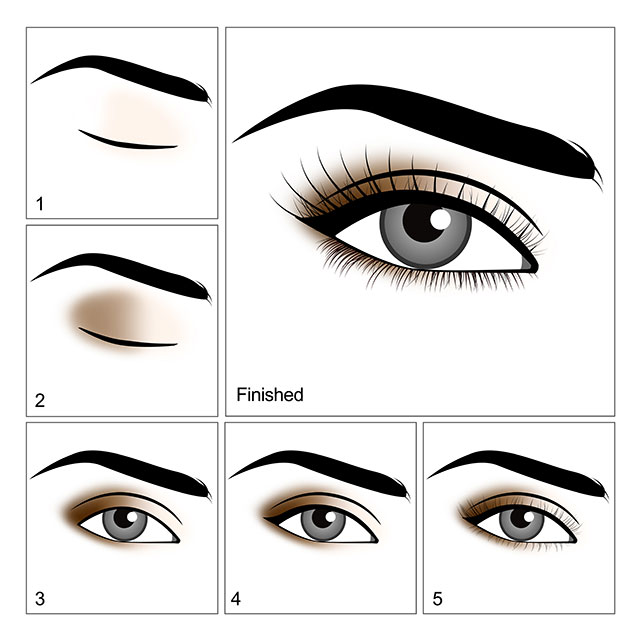 Follow your daily foundation routine, then use diagram above to apply eye shadow. Use a nude base shadow, layer grey and charcoal shades in the crease and outer corners of the lids, then dust a bit of white shimmer in each inner lid corner! Finish with a nude matte lip crème.
Suggested looks from another artist

Glam it up with this sultry look for a fun night out! Top it off with a pair of luscious Go Glam 614 lashes!