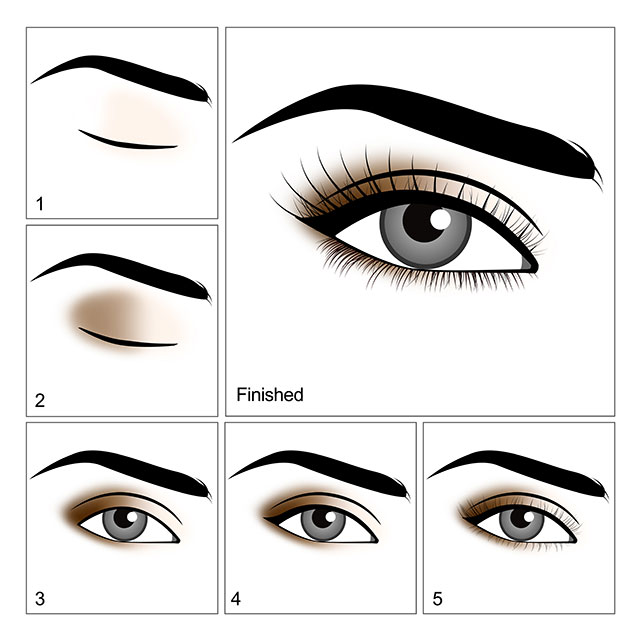 Follow your daily foundation routine, then use diagram above to apply eye shadow. Use a nude base shadow, layer grey and charcoal shades in the crease and outer corners of the lids, then dust a bit of white shimmer in each inner lid corner! Finish with a nude matte lip crème.

Easy Glam by Perfect365 Beauty Squad
This glamorous look is not only simple, it's also affordable! Perfect365 MUA Krista used drugstore makeup products to create this stunning look!
Suggested looks from another artist

"This look works for all eye colors but compliments green eyes the most! It's sultry..."